Jib shots, extreme close-ups, aerial shots, slider shots, GoPros attached to robotic arms and motorcycles.
My favorite project this year was shooting at the American SHOWA motorcycle shocks and struts factory. This project came out of nowhere and needed to be turned around quickly. We had about 3 weeks to script, shoot, and edit the video. Luckily, we had a great client to work with on this.
Background:
SHOWA Corporation is headquartered in Japan.  The Japanese company directed their American division, American SHOWA, to produce a video showcasing the Sunbury, OH plant.
From the start, the American SHOWA team was open to our ideas and trusted our creative team to produce something that would show their plant in the best light. We wanted to keep the video moving with a variety of interesting, attention-grabbing shots.  They allowed us the time we needed at their facility to make that happen.
We shot at the plant for 3 straight days. We covered the production line, sat in on team meetings, went outside with motorcycles, took video from the sky, shot product stills; we did everything.
Our approach for this shoot was to get a variety of interesting shots in a variety of places. For me, an interesting shot is a shot that is not typical for the human eye. Our heads don't rise 10 feet in the air like a jib. Our field of view typically does not track from left to right like a slider. We do not see the same way a 200mm lens can. These techniques and viewpoints are what keeps this video moving.
As we shot each process in the factory, we shot with two distinctly different angles. We started from a high, wide-angle jib and then cut to extreme close-up detail shots.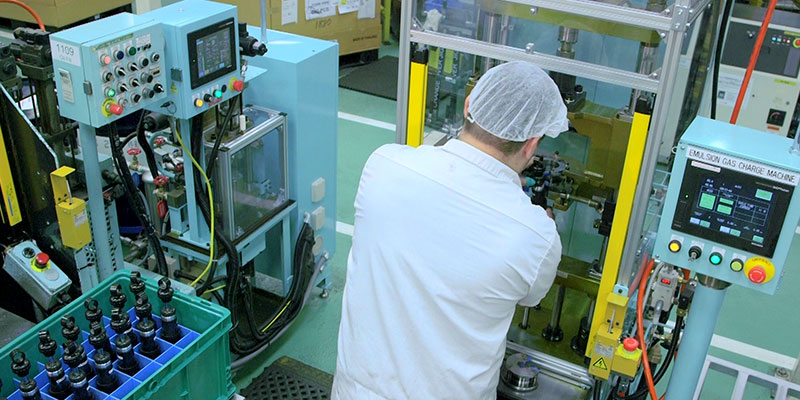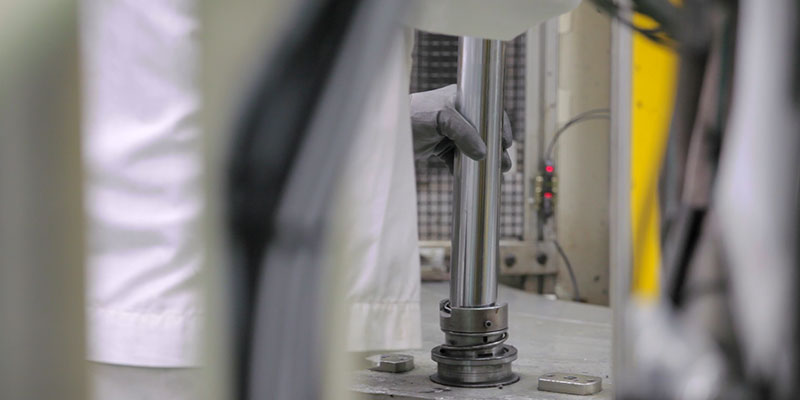 Here we cut from our moving, high-angle jib shot to a camera we attached to the machine arm so the camera would swing through the air during assembly. Attaching cameras to machinery equipment gave us the opportunity to shoot in places we normally would not have access to.  Justin Stine can attach a camera to anything. He'll find a way.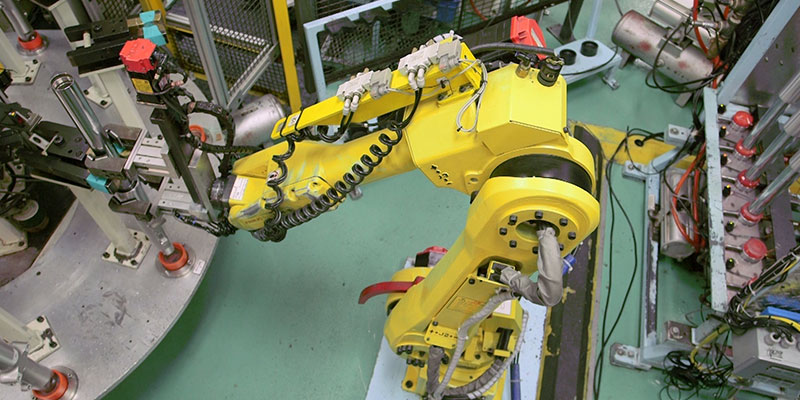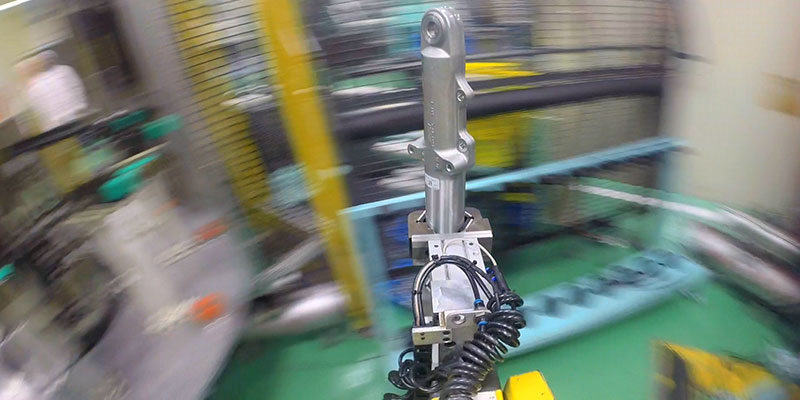 Attaching the camera to line equipment and motorcycles proved extremely effective.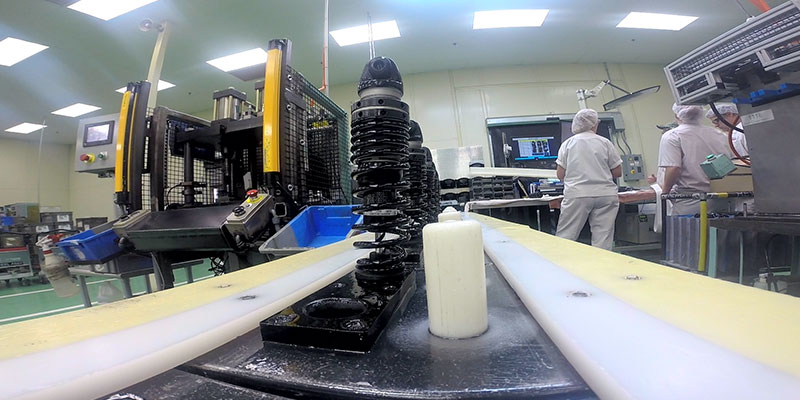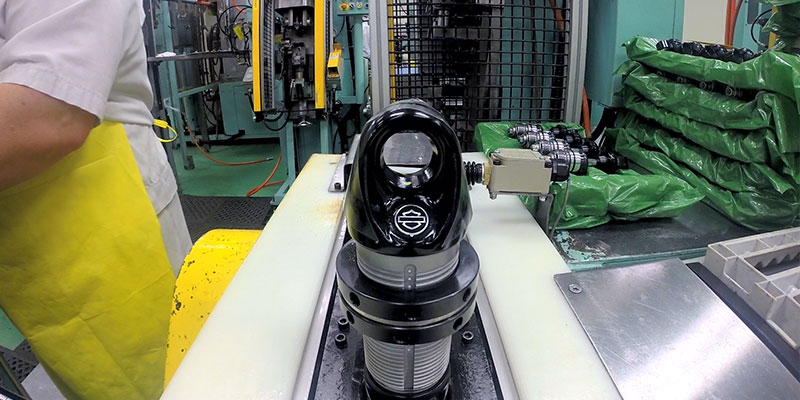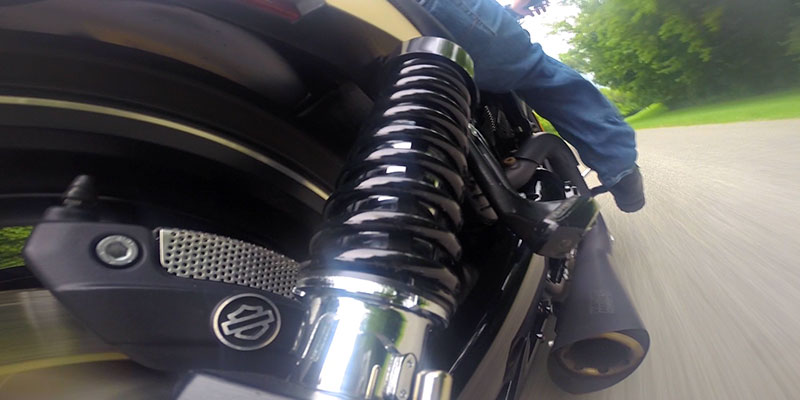 Dan Mosher flies the drone to establish our scene.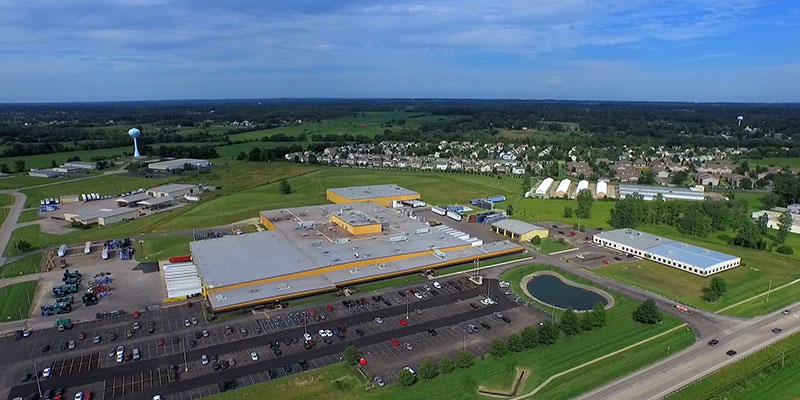 We shot everything from exteriors, to testing, to the support team — with a variety of shots — aerial, tracking, and always a close up detail shot.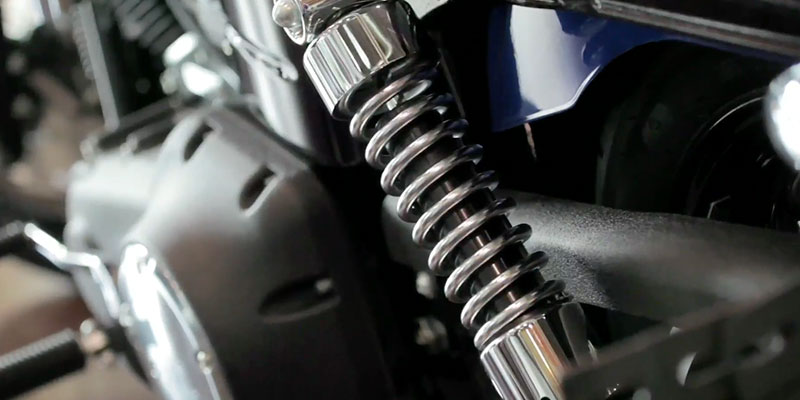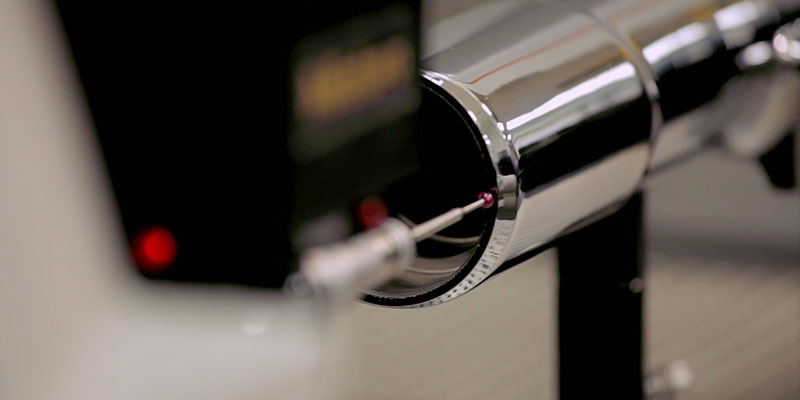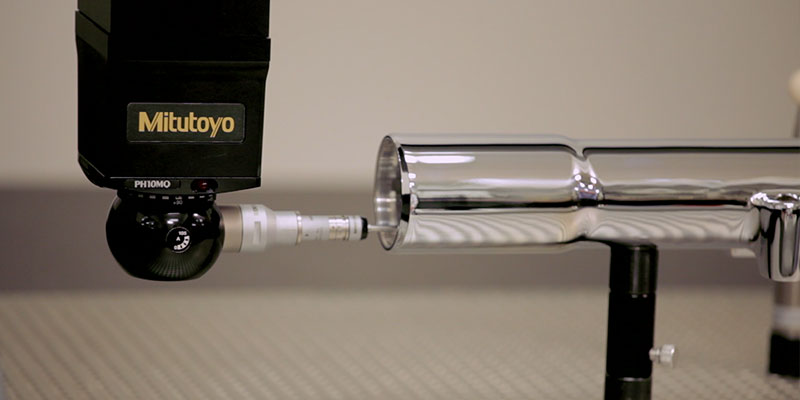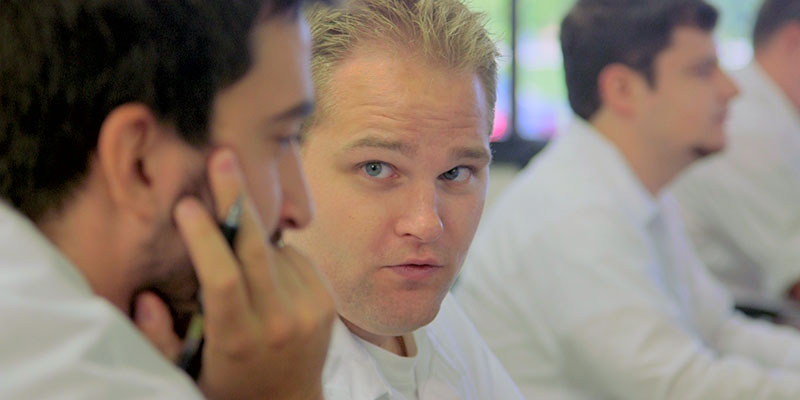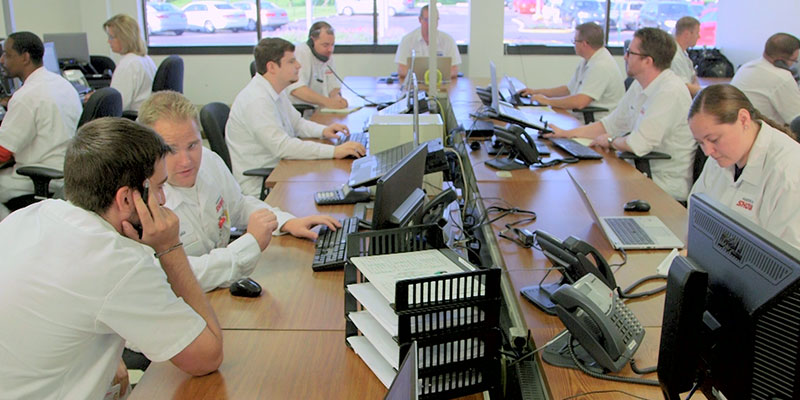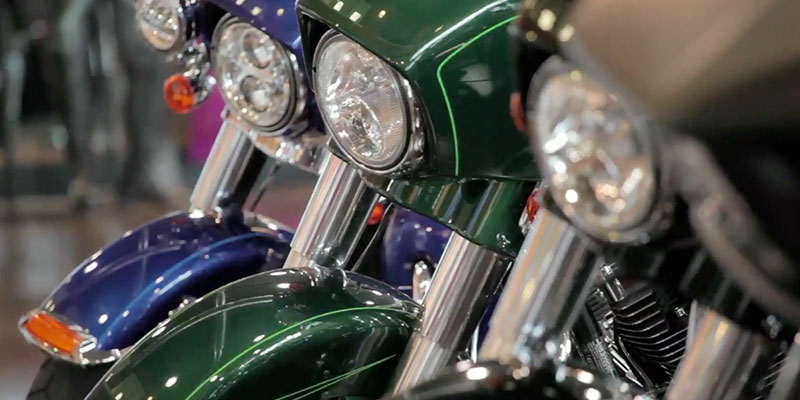 The variety of shots and angles, particularly the attached GoPro shots, keep this video moving and make it an interesting watch.
You can check it out here:
Related Posts