In the world of media production, the idea of switching to different software is frightening. However, technology won't be ignored; it changes at an incredibly rapid pace, and it is absolutely necessary to keep up. In 2014, we made the switch from Final Cut Pro to Premiere Pro CC. This year, we upgraded our 3D animation software from Maya to Maxon Cinema 4D.
When we switched to Premiere Pro CC in 2014, we quickly realized the value of the seamless workflow presented by the Adobe apps. The Creative Cloud makes it extremely easy to utilize all of Adobe's tools while working on a project. For instance, you can easily create a vector graphic in Illustrator, import it into After Effects for animation, and then use Dynamic Link to bring your After Effects composition into Premiere Pro – all in a matter of minutes. Using the Adobe apps simultaneously is undeniably the best workflow for modern video production.
So how is this related to our decision to give Maya the boot by switching to Cinema 4D? In 2013, Maxon announced a strategic alliance with Adobe, which resulted in a "seamless 2D/3D foundation" for users. This means we can now bring our 3D work directly into After Effects to easily incorporate 3D work into any project. According to the Maxon website, this is made possible by Cineware, which allows users to "import, integrate, and render Cinema 4D scenes inside After Effects" in addition to the fact that Cinema 4D's render engine is "built right into After Effects."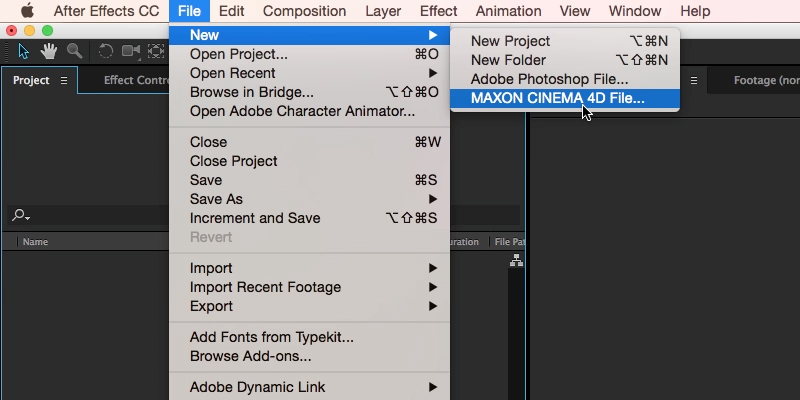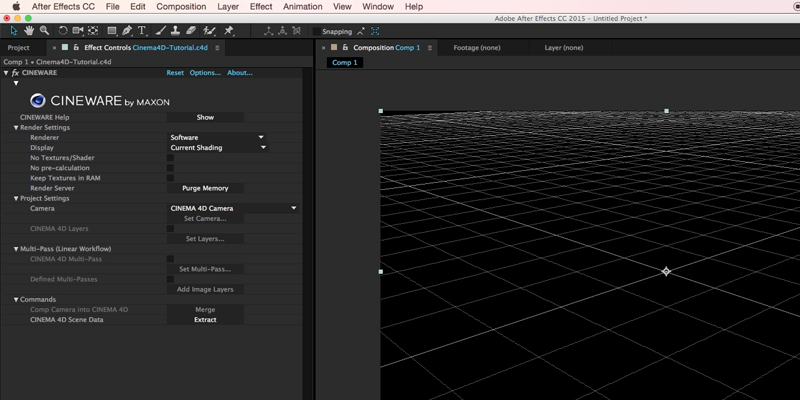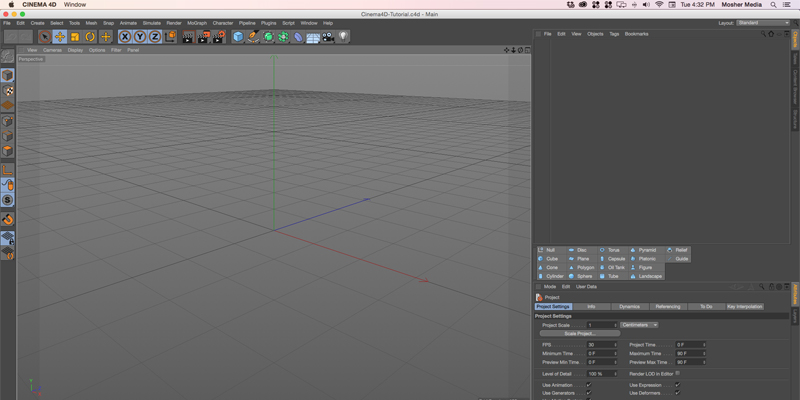 After our positive experience with seamless software integration in the Creative Cloud by switching to Premiere Pro, the decision to switch from Maya to Cinema 4D was a no-brainer. The most difficult part of any software change is adapting to a new interface, but Cinema 4D is designed to be user-friendly. Everything works as it's supposed to! Unfortunately, that wasn't always the case with other software we've worked with in the past.
In conclusion, we are more than happy with our decision to upgrade our 3D animation software this year. We can do everything we did with Maya – and then some – just better and faster. Our team has already been able integrate Cinema 4D into our workflow thanks to wonderful online training resources such as greyscalegorilla.com and Lynda.com. It feels great to finally have a smooth 3D workflow with the Creative Cloud, and we look forward to what we'll be able to create with Cinema 4D in 2016!
Related Posts