Who We Are
Mosher Media is a group of unique, creative, professional individuals who are obsessed with what we do. We are singularly focused on creating great work for our clients. We have a team of extremely talented crew members with years of experience in producing, directing, shooting, editing, writing, and more.  All our crew members have grown up in or around Cleveland and the Northeast Ohio area.  We think work should be fun, and that's the environment and the mindset we strive for every day.
What We Do
At Mosher Media, we understand that every project and every client is different. That's why we tailor the needs of the production to that specific project. On some projects, that may require full service video production where we take the project from an idea, outline, or script, through completion. Or perhaps you just need to hire a cinematographer or videographer for the day.  We're happy to offer that service as well. We work directly with corporations, advertising agencies, and individuals to create effective, engaging, and relevant content.
Our Approach
We create beautiful and inspiring videos and photography that help our clients achieve their goals and connect with their intended audiences. We have extensive experience in creating corporate video, product video, social media and web videos, tv commercials, branding videos, and more. Our crew is passionate about what we do, and we understand what it takes to produce great videos that drive results. We have the equipment and crew to take on any project, big or small.
Who We Are
Mosher Media is a group unique, creative people who are obsessed with what we do.
What We Do
Create beautiful videos and photos that help our clients achieve their goals.
Our Approach
Work directly with our clients to create the most effective, relevant content possible.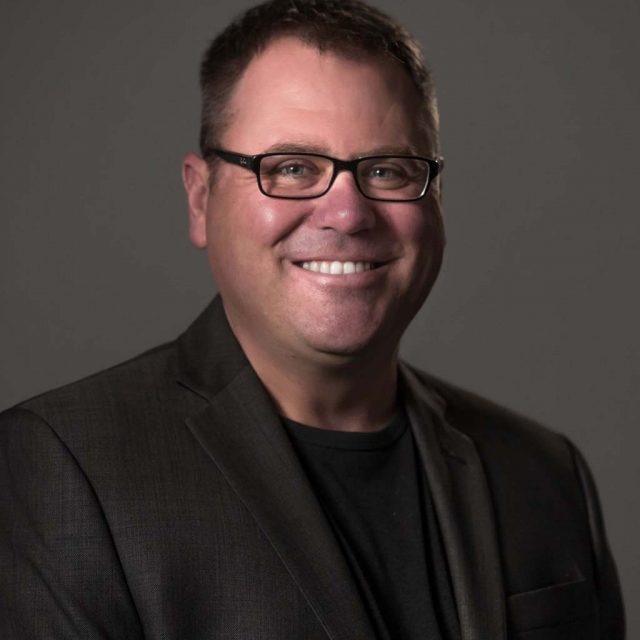 About Dan
Dan Mosher started Mosher Media in 1992 and in the 25 years since has grown it into the company it is today, exceeding even his own expectations. While he's not generally working on the day-to-day client projects that keep the company running, he always takes on 2 or 3 projects a year and amazes everyone when they come together at the last minute and turn into some of the best work we'll do all year. He does it so consistently, the staff reluctantly has to admit that he really does know what he's doing. Anyone who works with him knows that answering the phone when Dan calls at 3:30 on a Friday is a dangerous proposition. You might get to shoot some super cool video project he's thought up or you may be asked to help him move a couch.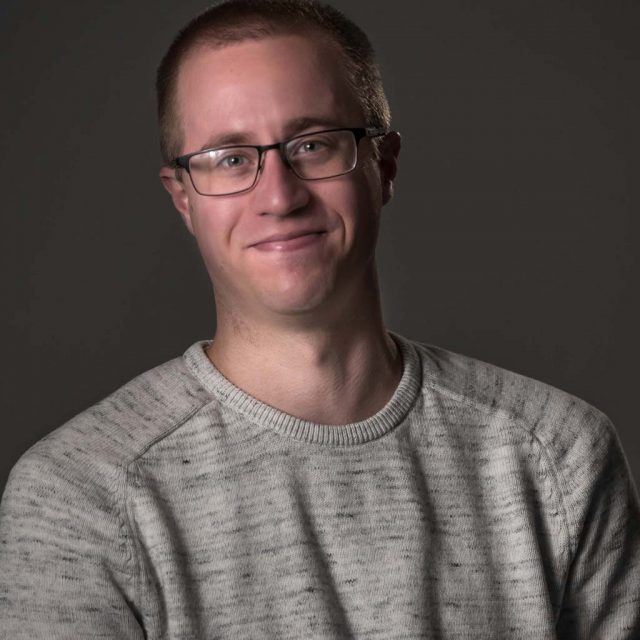 Daniel Trinter
Director of Operations
About Daniel
A Kent State grad, Daniel joined the Mosher Media team in 2011 as an intern. It didn't take us long to realize that we wanted him to stick around awhile and he quickly moved up the ranks through his great work and attention to detail. Daniel can do a little bit of everything, shooting, editing, and motion graphics. But what really sets him apart is his ability to work with a client throughout the production process and make sure from the initial phone call to completed project, that every thing that project needs to succeed is in place.In addition to his production duties, Daniel makes sure every thing at Mosher Media is running smoothly. That includes scheduling shoots, quoting new projects, finding and auditioning talent, and much more. Needless to say, when Daniel goes on much deserved vacations, everyone else around the office really notices all of the tasks he handles when we have to pick up the slack.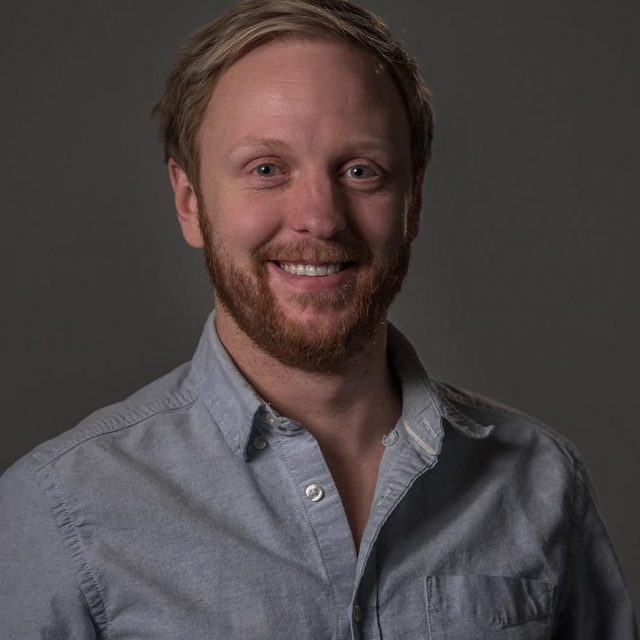 Justin Stine
Senior Producer
About Justin
Throughout his 10+ years at Mosher Media, Justin has worn many hats – most recently being named as our Senior Producer, and is the driving creative force behind a lot of the best work we've done. While still attending Kent State earning his degree in Radio and TV Broadcasting, Justin joined Mosher Media in 2006 and began working on the now infamous "Poker Show." His eye for unique shots made him one of our best shooters from the first day he started.Everyone who works him knows that Justin will do everything possible to make sure a project exceeds the client's expectations. Whenever anyone asks Justin a question, he'll almost always responds with "hmmm… okay…" followed by long pause. Work with him awhile and you'll quickly realize that after that long pause you'll get an incredibly well thought out and well reasoned response that almost certainly answers your question.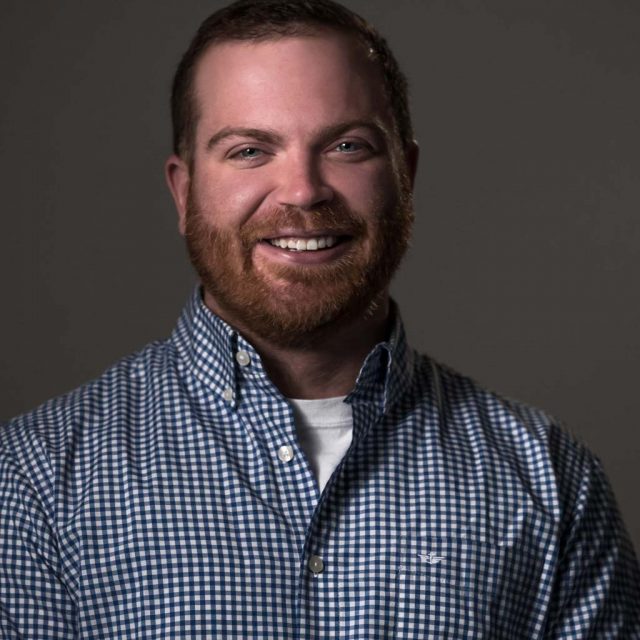 Matt Wagar
Director of Photography
About Matt
Matt is our longest tenured employee and resident lighting expert. Give him a small Arri tungsten kit and you'll be amazed at the results. But with the full Mosher Media lighting kit at his disposal, the results are jaw-dropping. He's also an accomplished camera operator having shot the Goodyear blimp from a helicopter over Los Angeles, long-haul trucks in the Yukon, and tons of auto races in everywhere from Daytona to Spain. While he's moved on to shooting with more modern cameras, don't speak ill of his beloved Sony XDCAM PDW-800 or you'll make an enemy for life. When he's not at Mosher Media, you'll probably find him taking care of the farm or on a 300-mile bike ride (distance estimated by Nick and probably slightly exaggerated). He also has a pretty popular Instagram feed from what we hear.
Jessica Yanesh
Photographer
About Jessica
Jessica is our resident photographer and photo editor who started working at Mosher Media in 2014. She specializes in capturing high-speed action, portraiture, product and event photography. She is no stranger to the studio, but she will tell you that natural light is always best. She is also our go-to for unusual Photoshop requests, such as: adding ear plugs to factory workers, making closed eyes open eyes, and compositing six photos of Matt into one. She is not afraid to pose people, but her visual journalism degree from Kent State University helped her discover her love of capturing people in their natural environment. She shoots Nikon and Canon (GASP) and believes the eye of the photographer is what makes the picture unique.When not on-the-clock, she is probably running the tow path, shooting macro nature photography, eating a salad-boy from Swenson's, petting a dog, or wondering how she ended up on a team of all men. She is sometimes worried that Dan only hired her to force her to sing karaoke with him.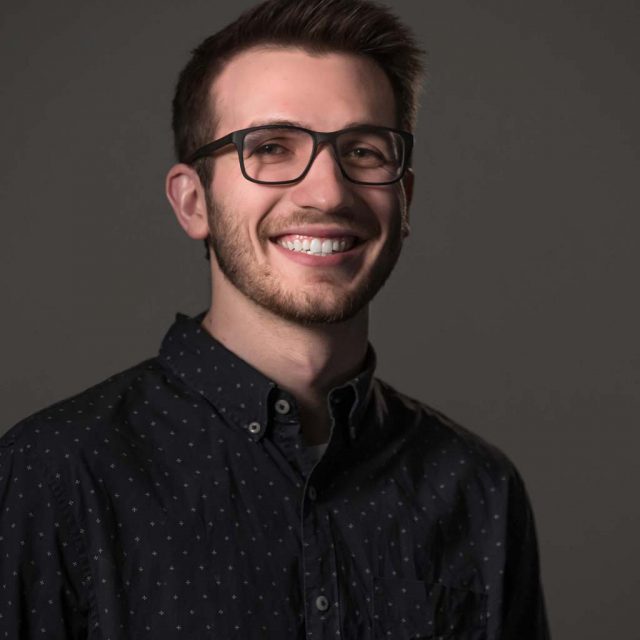 Ricky Soinski
Animator + Editor
About Ricky
Ricky joined the team just a few years ago but it didn't take long before everyone started turning to him every time they needed a ridiculously cool graphic. He learned how to use After Effects while working on a project for us but after seeing the final result, you would have thought he'd been using After Effects for a decade. He's also extremely dedicated. It's not uncommon to find him at the office well into the evening or on weekends working hard to get something just right. It's that hard work mixed with creativity that really makes his work stand out.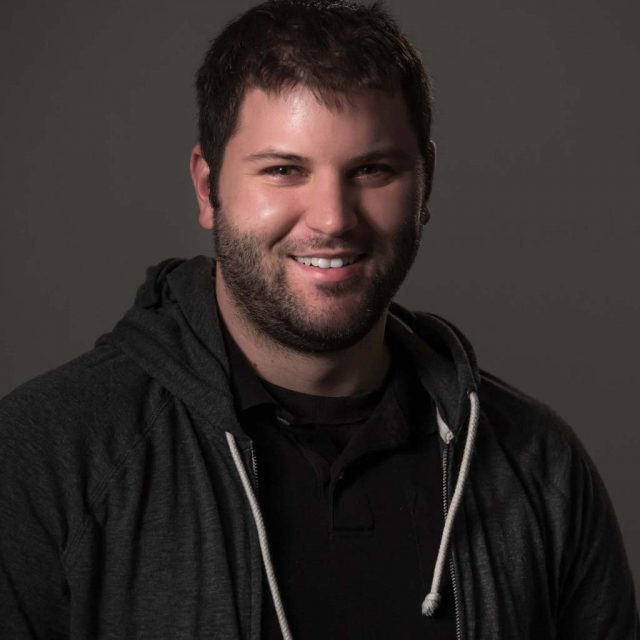 Nick Haidet
Producer + Editor
About Nick
Nick is our jack-of-all trades and technical guru. Whether it's shooting, editing, motion graphics, 3D animation, website design, if there is something new that we want to tackle, Nick is the guy to take the lead. He's also very technical and knows the inner workings and specs of our gear better than anyone. Want to know what frame rates, codecs, and color space any camera released in the last 5 years records? Ask Nick (just don't ask him the birthdays of any of his family members). A University of Akron graduate, Nick joined the Mosher Media team in 2010 and has been going strong ever since. There is a long-standing rumor that Nick walked into the Mosher Media offices wearing a suit and holding a demo reel and Dan Mosher hired him on the spot.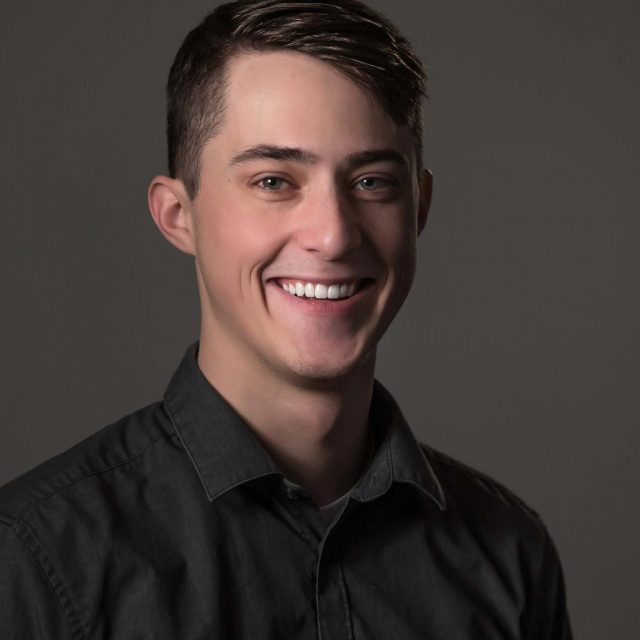 Gerry Joyce
Digital Marketing Specialist
About Gerry
Gerry joined the Mosher team in 2015 and works on whatever we need him to. Most days, that's keeping our website, Instagram, and Twitter accounts up-to-date. Others it's running teleprompter, gripping on large shoots, or running whatever crazy errand Dan Mosher has thought up for him. We've also used him as talent on quite a few shoots.If you ask him to order lunch for the entire office, be very specific on how much he should tip. Otherwise you'll end up in the same situation as us where Jimmy John's is very leery to accept any future delivery orders to our office.